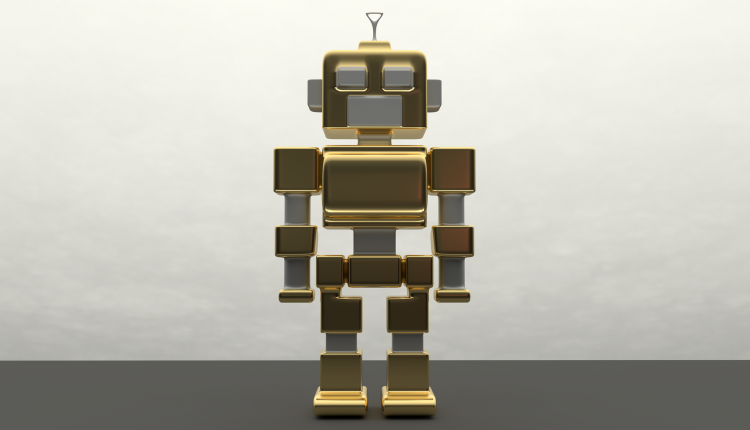 By Cassandra Balentine
Artificial intelligence (AI) is a technology poised to disrupt culture as we know it. In addition to the consumerization of AI, businesses benefit from machine learning and automation it facilitates.
According to Nicola Morini, managing director, Technology Innovation and Ecosystems, AI lead generation and growth, Accenture, AI is the single most disruptive technology the world has experienced since the industrial revolution. "We believe it is going to fundamentally and profoundly change how we work and live, and introduce a new era of business growth," says Morini. "To achieve this growth, companies need to apply AI strategically, holistically, and responsibly to create business value."
A recent update to IDC's Worldwide Semiannual Cognitive Artificial Intelligence Systems Spending Guide forecasts worldwide revenues for cognitive and AI systems to reach $12.5 billion in 2017. According to the firm, global spending on cognitive and AI solutions will continue to see significant corporate investment over the next several years, achieving a compound annual growth rate of 54.4 percent through 2020 when revenues will be more than $46 billion.
We're just scratching the surface of the advantages AI presents from a business perspective. A variety of leading enterprise software vendors have introduced and implemented AI into their platforms, which promise both benefits and challenges to early adopters.
IDC's Worldwide Semiannual Cognitive Artificial Intelligence Systems Spending Guide states that from a technology perspective, the largest area of spending in 2017—at $4.5 billion—will be cognitive applications, which includes cognitively enabled processes, which the research firm describes as and industry applications that automatically learn, discover, and make recommendations or predictions. Cognitive/AI software platforms, which provide the tools and technologies to analyze, organize, access, and provide advisory services based on a range of structured and unstructured information, will see investments of nearly $2.5 billion this year. Spending on cognitive-related IT and business services will be more than $3.5 billion while dedicated server and storage purchase will total $1.9 billion. Each of these areas will experience strong growth throughout the forecast, led by cognitive applications with a five-year compound annual growth rate of 69.6 percent, according to IDC.
The AI Value
Businesses that harness AI can expect better managed and more accurate data, reduced risk, as well as heightened security, says Morini.
However, he points out that getting real value from AI requires combining the right mix of technologies to address specific business problems. "It's this business-issue focused approach that will unlock the real exponential of AI to not only transform how we do things, but also reinvent what we do," explains Morini. "It's going to create a new category of jobs, lead to the invention of new services and solutions, and reshape industries as we know them."
He adds that overall, AI is making interactions with technology easier and smarter. It has created a number of opportunities to augment and enhance human skills, while reducing the time and input users invest to get machines to handle an increasing range of tasks and activities. For enterprise users, AI is drastically increased speed and reduced delivery risk, expanding an enterprise's capabilities in a number of ways that wouldn't be possible otherwise. "At its core, AI is about data and organization, allowing enterprises to focus on delivering quality insights."
Allison Witherspoon, director of product marketing, Salesforce Einstein, suggests that AI has the power to completely transform the economy, redefine customer experiences, and reshape entire industries. As with any game-changing technology, AI-powered software will help users unleash new levels of productivity, helping us work faster, smarter, and more productively.
Dan Glessner, VP, digital, Genpact, says customers are able to use AI to accelerate and scale their digital transformation journey. "With the recent explosion of new digital technologies and solution options, many enterprises struggle with how to determine the way to best exploit these disruptive digital innovations in a pragmatic, industrialized, and risk mitigated manner."
Glessner says enterprises worldwide also need to efficiently deal with the confluence of many factors—technology, regulatory, industry-specific dynamics, and disruptive competitors—that are dictating that they reorient their business models and investments to remain competitive and meet these new demands.
Morini sees the primary benefits of AI within business processes involving efficiency, "so driving and doing things differently," he offers. For example, think of how AI can be used to optimize supply chains or answering client questions faster. However, it is also more than efficiency. "Clients are asking how they can use AI to actually drive new business models and new opportunities. There is a strong focus on using those technologies to improve the business processes, but also to create a new way for humans to interact with their machines."
AI Platform Sampling
Many top software vendors have recently introduced a some form of AI, many integrating into existing platforms—ready for their current customers immediately benefit from. Here are highlights from vendors that provided commentary for this article.
Accenture
The Accenture AI framework embeds intelligence across the entire enterprise, creating new opportunities to innovate, operate, and compete. It follows five core principles, intelligent enterprise strategy, intelligent process transformation, intelligent products, unlock the value of dark data, and responsible AI.
Morini explains the principles in further detail—intelligent enterprise strategy is AI-enabled businesses and IT strategies that drive value through new business models and services. The intelligent process transformation is AI that drives innovation and efficiencies through intelligent automaton, enhanced judgment, and enhanced interaction. Intelligent products are products and services enabled with AI that can sense, think, act, and learn based on the world around them. Unlocking the value of dark data is AI that enhances large data analytics to discover trends and deliver deep insights. Responsible AI aligns to company core values and ethical principles to benefit customers, employees, and the business and society.
Accenture started investing in its AI early on, and accelerated research and development around 2015. More than a single technology or platform, Morini says Accenture views AI as a constellation of technologies that allow smart machines to extend human capabilities by sensing, comprehending, acting, and learning—thereby allowing people to achieve much more. These technologies include natural language processing, intelligent agents, computer vision, machine learning, expert systems autonomous cars, chatbots, and voice recognition.
"The combinational effect of AI, cloud, sophisticated analytics, and other technologies is already starting to change how work is done by humans and computers, and how organizations interact with consumers in startling new ways. Advances in universal computing, low-cost cloud services, and near unlimited storage, among other drivers, have led many more businesses to realize AI's capabilities to improve current business needs. We are now in a time where enterprises are seeing the AI return on investment, making the market prime for growth—market demand and opportunity for AI is expanding rapidly," says Morini.
Genpact
Genpact Cora is an AI-based platform that accelerates and scales digital transformation. It targets enterprises looking to leverage AI to enable companies to increase their competitive advantage. Genpact Cora automates and optimizes work, provides business flexibility with investment protection, and offers business insights.
"Genpact Cora is the first in the industry to fully integrate automation, analytics, and AI engines in a single, unified platform, embedded with and drawing insights from Genpact's deep domain expertise that comes from running thousands of intelligent operations and processes for hundreds of Fortune 500 across numerous industries. Genpact Cora drives digital transformation in a planned and managed fashion without sacrificing the governance security and investment protection that mature and established businesses need," says Glessner.
Since Genpact Cora is built on AI and other advanced technologies, it can learn and prescribe what actions are needed for clients to improve business processes and their competitive position in the market. It has the ability to discover, act, and adapt. It is a modular and interconnected mesh of digital technologies that spans from intelligent automation to AI.
In addition, it has a critical governance layer that reduces risks around errant robots and misapplied AI spinning out of control. "This integrated command control hub delivers the much needed governance that business processes require," he offers.
As part of an ongoing strategy to drive digital-led innovation and digitally enabled intelligent operations for clients around the world, it created Genpact Cora to provide the fastest path to driving meaningful transformation at scale. Genpact has invested in AI, and the products and services that are powered by this platform for several years. "We announced Genpact Cora in late June 2017, and was available immediately. Our platform brings together Genpact's original process and industry domain depth with new digital capabilities through its acquisitions of leading technology providers such as Range Frameworks, and PNMsoft. In addition, we have developed a robust, best-in-class partner ecosystem that our customers can leverage during their digital journey," says Glessner.
Numerous competencies need to come together to help companies successfully deploy AI-based products and services. These include design thinking, agile development methodologies, rapid prototyping ability, deep domain expertise, cross-functional collaboration, and a culture of experimentation. The successful ability to develop and deploy AI-based systems often has more to do with embracing the right culture and mindset than just specific technical abilities.
Infor
Infor is dedicated to continuously developing and expanding its AI capabilities with its Coleman platform, and it segments out a few of the core AI capabilities that it focuses on. These include a digital assistant for self-service help via chat and voice, as well as task automation image analysis, computer vision, and a complete AI development platform for building intelligent applications and predictive events.
"These experiences will most certainly be dedicated to the enterprise and industry-specific use cases, but we do not want to limit the potential there. Our intention is to provide a level of customization that accounts for both enterprise-specific AI experiences, but also allows users to build and blend in AI skills within the same Coleman experience. We believe this will be our differentiator in strategy, which is to being the personalization and potential commodification of AI skills," comments Rick Rider, senior product manager, technology, Infor.
Infor has been monitoring and developing various facets of AI technology for years. In fact, much of the way its technology micro services have evolved is what allows the company to ultimately produce an AI solution that is much more proprietary and flexible than the expansive stitching of technologies occurring in enterprise-level AI today. Rider says active development and branding of Coleman has been ongoing since Fall 2017, but the plumbing and groundwork for the deployment has been continuous. "Technological capabilities in the AI space continuous to expand and we are finally scratching the surface of truly scalable enterprise AI. The merge of these technological advancements, both from the AI market and our Infor Technology team and our industry-specific domain expertise is what we believe is the ultimate competence to provide real value-add AI experiences for all enterprise users to consume. While we will have multiple betas ongoing across our AI stack, our intended GA release of Coleman will be in conjunction with our InforOS release slated for early 2018," he offers.
Rider says its customers can expect to be able to converse via chat or voice with Coleman to satisfy three main objectives, advise, automate, and augment. "Not only will users be able to engage with Coleman for assistance and navigate via voice, but will also be proactively engaged with Coleman when certain situations arise," he explains. Coleman will be able to predict potential harmful scenarios to the organization and make remedial recommendations based on previously proven measures and events. Lastly, and perhaps the most profound, users can expect to be able to customize and add additional AI experiences or intelligent applications.
"Our intent is to make Coleman as easy to engage with as possible. Adding customized skills will be intuitive, while predictive use cases will require expertise and/or engagement with data science and machine learning principals. We see this area continuing to grow as IT teams begin to invest more in IT-related skillsets, but we have plans to continue to push the limits by exposing AI development to the masses without needing extreme mathematical or engineering skillsets. The real challenge will be trying to limit all of the many different ways that Coleman can be extended to their organizations," says Rider.
Salesforce
Unveiled in September 2016, Salesforce Einstein is AI for CRM. While only one year old, there are already 18 AI-powered features across the entire Salesforce platform, making Salesforce customers in sales, service, marketing, and commerce much smarter and more productive, says Witherspoon.
Salesforce Einstein embeds advanced AI technologies like machine and deep learning, natural language processing, and predictive analytics right where people work—in their CRM—so every business process is fueled by intelligence. Witherspoon explains that Einstein automatically discovers relevant insights, predicts future outcomes, recommends best next actions, and even automates tasks. Now, sales representatives can focus on the right opportunities, service agents can deliver proactive services, marketers can create more personalized campaigns, and developers and administrators can build AI-powered apps.
Einstein is an integral part of the Salesforce Platform, customers just need to flip a switch to see the benefits, including data in Salesforce, where Einstein learns from and makes predictions on all the customer data already in the system and in the form of tailored predictions, where multi-tenant, automated machine learning means every customer has a unique model built for their specific use case and data, without requiring a data scientist to prep the data or build the models. AI is part of the Salesforce platform, which means customers take advantage of the same model management and monitoring tools they know and understand.
"Salesforce has been democratizing technology since 1999—from the cloud to mobile to social to IoT—and now it is doing the same with AI, making it available to all companies, regardless of size or industry," says Witherspoon. Einstein is the culmination of more than three years of hard work behind the scenes, bringing together experts in CRM, UX, and data scientists to build it from the ground up as an integral part of the Salesforce Customer Success Platform.
With the convergence of computing power, big data, and breakthroughs in algorithms, AI has recently graduated from the research lab to the real world, and examples of this are seen every day, according to Witherspoon. "Businesses also have an unprecedented opportunity to leverage it to make every employee smarter, faster, and more productive. For AI to be truly effective in the enterprise, it must exist in the context of the business. If AI is not embedded in the tools that workers use every day, than predictions are not actionable and business users can't leverage the full benefits of AI. With Salesforce Einstein, we are on a mission to bring AI to everyone, right where they work, making every employee more productive and therefor enriching customer experiences."
Challenges
With all the excitement surrounding AI, it is important to also realize the challenges.
"AI is still in the adoption phase. Given this, many fundamentals are still being sorted out. What is clear is that AI is set to grow and change how we operate internally, creating the need for new talent and jobs to create, train, and maintain AI systems," admits Morini. He points to talent shortages and lack of internal structure as key challenges.
Witherspoon says there is no one-size-fits-all solution when it comes to AI. Every company has unique data challenges, business processes, and use cases for AI, making it increasingly difficult for companies to deploy a tailored AI solution. "At the same time, there simply aren't enough data scientists with the necessary skills to deliver on all the projects required to make AI a reality for every business. It takes a specialized team of data scientists and developers to access the correct data, prepare the data, build the right models, and then integrate the predictions back into an end user experience, such as CRM."
Glessner adds that when deploying AI, companies typically encounter three challenges, adequate data corpus size in order to train the AI system to operate with high levels of effectiveness, ability to develop and deploy AI systems into production in a reasonable timeframe, and the ability to avoid black box challenge to comply with industry specific compliance regulations.
Future with AI
Overall, AI is real and is just beginning to show its effect on business use cases.
Morini says AI is on the road to becoming the principal driver to create new business, economic, and societal value. Accenture findings suggests that AI could double annual economic growth rates by 2035. "Today, we realize the benefits of collecting and mining large sets of data to comb through, however. Given this, we expect AI to continue to play a core role in helping enterprises to make more informed, data-driven decisions."
He predicts AI will become the face of a company or the new user interface. More consumers will interact with AI platforms, and the majority of consumers will purchase goods or services through a digital AI assistant, platform, or connected device.
As AI continues to be democratized to the enterprise, companies of all sizes and industries have an opportunity to work smarter and transform customer experience, says Witherspoon. "AI will be vital to staying competitive in a world in which consumers expect proactive, personalized interactions and companies that do not embrace AI now will be left behind. In the next few years we'll continue to see AI infused into workflows and embedded in the context of business to allow anyone to be smarter and more predictive, without the need of a data scientist or PhD," she adds.
Rider believes AI brings the ability to augment our entire perception and understanding on how to complete tasks within the enterprise. "AI will become the new complete user experience. Users will not need to know how to traverse complex systems, or understand multi-layered approval processes. Employee on boarding will be intuitive and fast, systems will be self-regulating, and organizations will be able to focus their time on tasks that deliver the most benefit," he offers.
AI brings transformation potential and positive business impact to enterprises in the coming years. "Enterprises that experiment and invest today in AI systems and related emerging competencies will become tomorrow's leaders. Those that delay will be left behind or less competitive in the future," predicts Glessner.
Everything AI
AI continues to trend in both consumer and business scenarios. In either case it's about relevancy, productivity, and connectivity. For the enterprise, this means profit and cost savings opportunities.
Sep2019, AIA Magazine