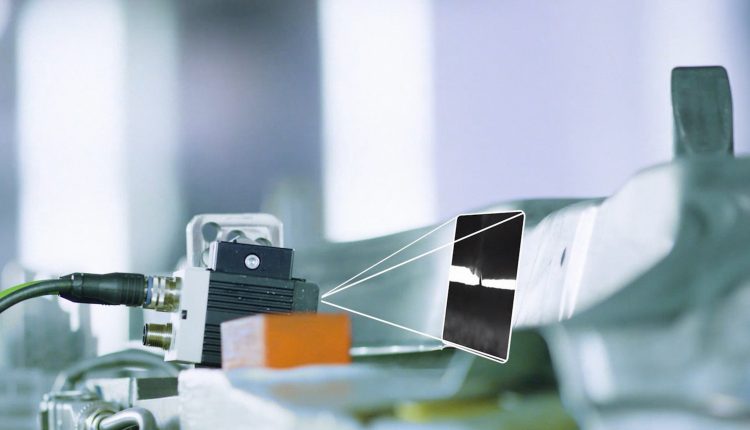 By Cassandra Balentine
Artificial Intelligence (AI) paves the way for technology advancements in many industries. For automotive, it enables a range of features including driver assistant systems or autonomous driving. AI also helps with quality assurance during parts production as well as implementing the latest in voice assistants and infotainment.
According to a report published by Allied Market Research, the global automotive AI market hit $445.8 million in 2017 and is expected to reach $8.88 billion by 2025, growing at a compound annual growth rate of 45 percent from 2018 to 2025.
AI in Action
Nearly all vehicle manufacturers have their hands in AI. While it already employed to some degree, several concept vehicles and technologies are on the horizon. Here, we provide some detail into how leading car manufacturers are utilizing AI.
Audi
Audi regularly introduces concept cars, which include innovative mobility and technology concepts. According to the company, the cars are not only developed on paper but are physically constructed and analyzed under production-like conditions. The synergy between development and production is crucial here, more than any other aspect. One concept car, introduced last Spring, is the Audi AI: ME. The car is designed to give users the freedom to decide at any time if they want to drive or would rather leave it to the AI:ME. Additional concept cars include the AI: TRAIL, AI: CON, and AI: RACE.
The company is committed to being a leading force in the responsible use of AI technologies. In 2018 Audi participated in the AI4People forum, which includes an association of leading companies, scientists, governments, European Union institutions, and civil-society organizations.
Audi contributes its expertise from the beyond initiative to AI4People. In the context of beyond, the automobile company has set up a network with AI experts from startups and science backgrounds.
BMW
The BMW Group actively uses various AI applications in series production. According to a press release by the company, one focus is automated image recognition. In these processes, AI evaluates component images in ongoing production and compares them in milliseconds to hundreds of other images of the same sequence. This way, the AI application determines deviations from the standard in real time and checks, for instance, whether all required parts have been mounted and whether they are mounted in the right place.
At the BMW Group, flexible, cost-effective, AI-based applications are gradually replacing permanently installed camera portals. The implementation involves a mobile standard camera to take relevant pictures in production. The AI solution is quickly set up. Employees take pictures of a component from different angles and mark potential deviations on the images. This way, they create an image database to build a neural network, which can later evaluate the images without human intervention. Employees do not have to write code; the algorithm does that virtually on its own. At the training stage—which may mean overnight—a high-performance server calculates the neural network from around 100 images, and the network immediately starts optimizing. After a test run and possibly some adjustments, the reliability reaches 100 percent. The learning process is completed and the neural network can now determine on its own whether or not a component meets the specifications.
AI can also perform inspection tasks, eliminate pseudo defects, and integrate with facility robot control systems.
Ford
Earlier this year, Ford Motor Company and Volkswagen AG announced an expansion of their global alliance to include electric vehicles—and will collaborate with Argo AI to introduce autonomous vehicle technology in the U.S. and Europe—positioning both companies to better serve customers while improving their competitiveness and cost and capital efficiencies.
Working together with Ford and Volkswagen, Argo AI's self-driving system (SDS) is the first with commercial deployment plans for Europe and the U.S. Volkswagen and Ford will independently integrate Argo AI's SDS into purpose-built vehicles to support the distinct people and goods movement initiatives of both companies.
Argo AI's focus remains on delivering a Society of Automotive Engineers Level 4-capable SDS to be applied for ride sharing and goods delivery services in dense urban areas.
Ford and Volkswagen will have an equal stake in Argo AI, and combined, Volkswagen and Ford will own a substantial majority. The remainder will be used as an incentive pool for Argo AI employees. The full transaction is subject to regulatory approvals and closing conditions.
General Motors (GM)
General Motors recently introduced new in-vehicle technology designed to enhance the overall customer experience and make it easier for customers to bring their digital lives into future connected vehicles.
The company will work with Google to bring new options for voice assistants, embedded navigation, and in-vehicle applications to compatible Buick, Cadillac, Chevrolet, and GMC vehicles in regions around the world beginning in 2021. Broad deployment across all GM vehicle brands is expected to roll out in the years following.
Future GM infotainment systems will continue to be powered by Android, which enables GM to bring familiar and enhanced experiences from Google to the vehicle. With a built-in Google voice assistant, drivers can make the most of their time in the vehicle and easily get things done hands-free using just their voice. Drivers can use the assistant to make calls or text a friend, play a favorite radio station or podcast, close the garage door, or even change the temperature in the vehicle, all while keeping their eyes on the road and hands on the wheel.
The assistant integration will continue to evolve over time, so that drivers in the future will be able to simply use their voice to engage with their vehicle, which could include renewing their OnStar or Connected Services plans, checking tire pressure, and scheduling service.
Honda
Last year, Honda demonstrated a prototype for the Honda Dream Drive, an integrated suite of applications for driver and passenger infotainment, commerce, services, and rewards dashboards within the vehicle environment. First shown as a concept at CES 2017, Honda Dream Drive has evolved to offer drivers and passengers a range of convenient services and engaging entertainment options, while minimizing the potential for driver distraction. It is developed in collaboration with Connected Travel, a connected vehicle platform and application services company.
Hyundai Motor Group
Hyundai Motor Group recently conducted the company's first platooning of trailer trucks on the Yeoju Smart Highway replicating real-world traffic conditions. Hyundai Motor conducted the trial using two trailer-connected Xcient trucks.
Yeoju Smart Highway is a 7.7 km testbed within the central region expressway established by the Korean government for the development of autonomous driving technology. The highway is constantly populated by vehicles for autonomous driving research, making it similar to the conditions of an actual highway.
The demonstration successfully displayed vehicle platooning, cut-in/out by other vehicles, simultaneous emergency braking, and vehicle-to-vehicle communication technology.
This demonstration is part of a project initiated by the Ministry of Land, Infrastructure and Transport (MOLIT). Since 2018, MOLIT has been working to support pioneering efforts for autonomous technology. Along with Hyundai Motor Company, this national project involves government, corporations, and academia.
According to the company, the platooning maneuver begins when the driver of the following truck approaches the leading vehicle and activates platooning mode. Upon activation of platooning mode, the following truck maintains a 16.7 meter distance, with real-time fine tuning based on the leading vehicle's acceleration and deceleration. The driver does not need to put his/her foot on the accelerator nor brakes, vastly reducing fatigue on the road and improving safety. The mode also activates lane keeping technology, which makes it possible for the driver following a truck to take their hands off the steering wheel.
Kia Motors
Kia Motors recently revealed its new Futuron Concept, an all-wheel drive SUV coupe that proposes new designs for future electric vehicles.
The layout of the electric powertrain and incorporation of Level 4 autonomous driving systems has enabled the creation of a spacious and flexible cabin. The two front seats are created out of flexible materials and can offer an upright driving position, or a reclined rest position. With the activation of the Futuron's autonomous driving features, the two front seats recline as the steering wheel retracts. The zero-gravity seating position this creates helps reduce fatigue on long journeys.
The Futuron's seamless interior also reflects its autonomous driving nature with surfaces flowing uninterrupted from the dashboard and through the door panels. The doors feature the same Star Cloud lighting and scaled Dragon Skin motif found on the outside of the car, creating a glittering interactive ambient lighting system. The ventilation system is also housed behind Dragon Skin scales, which open and close to allow fresh air to circulate throughout the cabin.
Tesla
Multiple sources reported this Fall Tesla Inc.'s plans to acquire a computer-vision startup, DeepScale. Recently, the AI company launched Carver21, which acts as an AI building block for intelligent cars. DeepScale's full-stack deep learning methodology enables cohesive integration of AI software with various processors and sensors for customizable automated driving features. Full-stack deep learning means that DeepScale has experts working together on every aspect of deep neural network training, development, deployment, and even data collection/curation to produce proprietary AI solutions for its customers.
Toyota
Toyota Motor Corporation recently unveiled the LQ, a concept vehicle that leverages advanced technology to build an emotional bond between car and driver. The next generation of the Toyota "Concept-i" concept vehicle LQ is equipped with automated driving capabilities and Yui, an AI-powered interactive agent designed to learn from the driver and deliver a personalized mobility experience.
LQ follows this philosophy under a core development theme of Learn, Grow, Love. Yui and LQ's automated driving technology—both developed in partnership with Toyota Research Institute—combine to create a unique mobility experience that builds the relationship between vehicle and driver by learning from and responding to individual preferences and needs. The name expresses Toyota's hope that this approach will cue the development of future vehicles that enhance the relationship between car and driver.
Main features of LQ include Yui mobility expert and AI agent and safety and comfort features.
Uber
Uber AI is at the heart of AI-powered innovation and technologies at Uber. The research and advancements in AI made by the team solve challenges across the whole of Uber.
Volvo
The Volvo Group recently signed an agreement with NVIDIA to jointly develop the decision making system of autonomous commercial vehicles and machines. Utilizing NVIDIA's end-to-end AI platform for training, simulation, and in-vehicle computing, the resulting system is designed to safely handle fully autonomous driving on public roads and highways.
The solution will be built on NVIDIA's full software stack for sensor processing, perception, map localization, and path planning, enabling a range of possible autonomous driving applications such as freight transport, refuse and recycling collection, public transport, construction, mining, and forestry.
The strategic partnership covers end-to-end computing fundamental to autonomous vehicles. It includes accelerated computing technology in the datacenter for training deep neural networks; large-scale simulation for hardware-in-the-loop testing and validation of autonomous vehicle systems; and finally deployment of the NVIDIA DRIVE platform in the vehicle running the full software stack for 360 degree sensor processing, mapping, and path planning.
Volkswagen
For model year 2020, Volkswagen's Car-Net relaunches with new technology and approach. Many Car-Net features now come standard with the purchase of most 2020 model year vehicles for the first five years of ownership. A new Internet of Things architecture enables future upgrades, like voice commands and package delivery. And via Car-Net, most 2020 Volkswagen models offer available Wi-Fi capability.
Car-Net's Remote Access package is available at no additional charge for the first five years of ownership, and includes more than a dozen key features, such as an automated vehicle health report and service reminders. Family Guardian alerts that can monitor speeds, a boundary area, or even a curfew time, notifying you if a driver uses the vehicle improperly. There's also a valet alert, a service that flags if the car travels more than 0.2 miles from a drop-off.
One new feature this year is DriveView, which can provide driver feedback with respect to certain driving behaviors such as hard braking, excess speed, or night driving. Car-Net combines these factors into an overall driving score, which drivers can agree to share with car insurance companies for potential discounts. Drivers can also get personalized tips on what they can do to help improve their driving score.
In the months ahead, it is anticipated that new Volkswagen owners will be able to subscribe their vehicles to other major U.S. cellular providers. That means buyers will be able to tie into their existing provider, and when they sell their car, a new owner will have the same option.
Automotive AI
The automotive industry is ripe for AI opportunity. While big-picture achievements like self-driving cars are an actuality today, the average consumer can experience AI through technology integration while they drive, from voice assistance to infotainment features and smart navigation systems. We expect AI to continue to advance at a rapid pace in the automotive industry.
Dec19, AI Applied Magazine