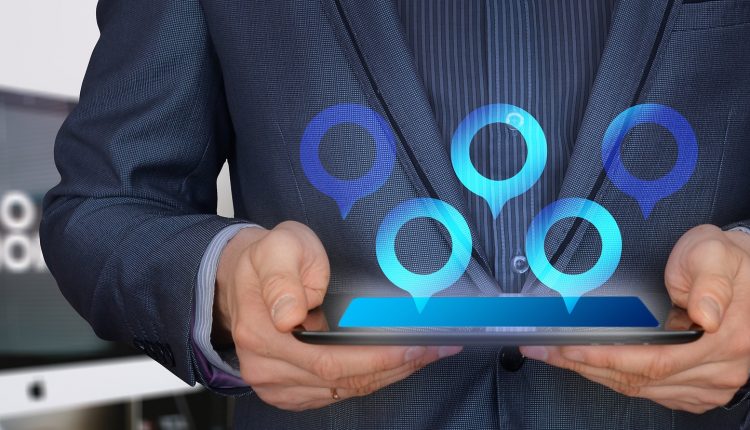 By Cassandra Balentine
One major avenue for artificial intelligence (AI) is its ability to automate monotonous and repetitive tasks. One industry full of such practices is insurance. A number of insurance processes are candidates for AI influence, including claims processing, risk management and compliance, fraud reduction, risk capital and investment management, operational efficiency and automation, pricing, underwriting, and customer service.
According to a recent study by ResearchandMarkets.com, the United States AI in Insurance Industry Databook Series (2016-2025) – AI Spending with 15+ KPIs, Market Size and Forecast Across 6+ Application Segments, AI Domains, and Technology, over the forecast period of 2019 to 2025, the spend on AI is expected to record a compound annual growth rate of 30.3 percent, increasing from $ 412.6 million USD in 2019 to reach $2,628 million USD by 2025.
In another report by Juniper Research, Insurtech: Impact Assessments, Insurer Readiness & Market Forecasts 2019-2024, the firm forecasts that the value of AI underwritten insurance premiums will exceed $20 billion by 2024, up from an estimated $1.3 billion in 2019. This growth will be driven by streamlined underwriting processes, faster customer onboarding, and in operational cost reductions enabled by AI.
Case Studies
Many companies within the insurance industry—both carriers and agencies—have begun implementing AI solutions.
Automation in Underwriting
In one example of automation and AI in insurance, Cape Analytics tells the story of its client, State Auto Insurance Company. According to Cape Analytics, its offering helps the insurance company improve underwriting decisions, risk selection, and customer experience.
According to Cape Analytics, property and casualty insurers look to increase automation of the underwriting process. Automation is particularly difficult for homeowner's policies due to the complexity and individuality of each property.
The integration of Cape Analytics' data into its underwriting workflow allows Columbus, OH-based State Auto to make better risk decisions faster, reducing future losses while continuing to improve its customer experience. By using Cape Analytics early in the property vetting process, State Auto is able to streamline and automate underwriting.
A case study found on the Cape Analytics website says the regional insurance carrier is growing its homeowner's line through new business selection and focused pricing. State Auto has sought out technology solutions to improve automation to simplify the quoting and policy issuance process for agents.
The insurance provider utilizes Cape Analytics' property attributes to auto-select risks shown to provide the most profit potential.
Reducing Healthcare Fraud
Daisy Intelligence offers a case study on its website detailing the success of Green Shield Canada (GSC), a Canadian not-for-profit health and dental benefits specialist.
Founded in 1957, GSC is headquartered in Windsor, ON with regional offices in Vancouver, Calgary, London, Toronto, Montreal, Quebec City, and Moncton.
GSC was looking to address insurance fraud in the form of false claims. As fraudsters become more sophisticated, the company wanted to enhance its fraud management capabilities to assist in the detection of these networks while improving its detection and prevention capabilities.
According to the Daisy Intelligence case study, GSC decided to deploy a data-driven and learning-based method of fraud detection to help detect and investigate benefits fraud. Daisy's technology is powered by reinforcement learning-based AI to autonomously analyze insurance claims data and identify suspicious claims transactions, as well as individuals and networks that may be committing fraud.
AI enables the GSC Benefits Management & Investigation Services (BMIS) team to study data on a massive scale; evaluating every claim, individual plan member, and service provider. Daisy Intelligence's technology generates fraud alerts for a single claim, and when enough evidence of suspicious behavior accumulates over time for plan members and providers.
The fraud detection team—now armed with evidence based on past history and associations with others and observed patterns—then decides whether to investigate and proceed with building a case. A key feature of Daisy's fraud detection system is the ability to look across groups of individuals to discover networks of individuals, connected in ways that are not obvious. This could include connections between people who should not be related but share common personal, banking, phone, and address information.
Over the past year, GSC's BMIS team deployed Daisy's fraud detection solution to flag suspicious claims and position GSC to ensure sustainability of plan sponsor benefit programs. The software supports GSC's special investigations unit to significantly reduce fraud and abuse and dramatically improve the false-positive ratio.
According to Daisy, the team experienced improvements in the ability to quickly access claims information at a provider and member level. This allows them to spend less time analyzing reports and deploy more investigative efforts to their files.
Recent News
Several significant announcements regarding AI and insurance have recently surfaced.
Tech Mahindra Ltd.
Tech Mahindra Ltd. provides digital transformation, consulting, and business re-engineering services and solutions. It recently announced collaboration with Atidot, an Israel-based InsurTech company that offers predictive, analytics, AI, and machine learning (ML) tools for life insurance and annuity companies. Through this partnership, Tech Mahindra and Atidot provide a one-of-a-kind platform to increase profitability for insurance companies by predicting customer behavior, lapse patterns, and improve cross-selling as well as up-selling capabilities.
The solution is meant to bring new benefits to life insurance policyholders by offering more appropriate policies with better coverage and better protect retirement savings. The solution also empowers insurance providers to assess coverage needs and remedy under- or over-insured policies in a timely and responsible manner. For life insurance providers, the solution helps effectively capitalize on revenue potential, including addressing and correcting underinsured policies to increase premium collection, leading better customer engagement, and reducing lapse rates to maximize the number of profitable policies for the provider.
"Insurance companies are keen to leverage the vast data across the insurance enterprise, to understand their customers better in terms of their needs and preferences to be able to offer personalized products and services, in addition to improving business process efficiency. Big data and analytics play a key role in achieving this objective. Tech Mahindra's collaboration with Atidot will help deliver innovative, cutting-edge solutions to the global insurance industry in big data and analytics, powered by insurance-specific AI and ML capabilities," shares Gautam Bhasin, global head – BFSI, Tech Mahindra.
Atidot's AI and ML-powered algorithms utilize anonymized data to generate nano-segments of actionable insurance risk behavior based on modeling the interaction between the customer and the policy. These insights enable providers to generate top-line revenue by identifying policies with potential for upsell or cross-sell, improve retention rates, reassign orphan policies, and to optimize their books of business by generating real-time visibility of their risk portfolio. Real-time visibility into risk portfolios enables executives to get a better understanding of current lapse rates and surrenders, empowering them to reconfigure pricing and product bundling, and to objectively and scientifically determine the accurate reserves and capital requirements for the company.
REIN
Protective Insurance Corporation teams up with REIN to launch a data analytics program enhancing key areas of Protective's operations. Through the partnership, the company utilizes the REIN platform to build additional loss prevention capabilities across its commercial trucking line of business and expand the usage of data science in strategic areas.
Protective Insurance Corporation, based in Carmel, IN, is a property casualty insurer specializing in marketing and underwriting property, liability and workers' compensation coverage for trucking and commercial automobile fleets, as well as coverage for trucking industry independent contractors. In addition, the company offers workers' compensation coverage for a variety of operations outside the transportation industry.
In addition to data analytics, the REIN platform provides Protective with configurable tools to digitize core business functions and streamline the development of new products and programs.
Tractable
Tractable offers AI for accident and disaster recovery. Its software is deployed to leading players across nine markets, with a focus on driving value across the auto ecosystem. Tractable is backed by $30M in venture capital and has offices and presence in London, New York, Munich, Madrid, and Tokyo,
The company recently announced a series of industry partnerships to bring AI photo appraisal to the North America auto collision ecosystem, following requests from North American insurers. Key partners include Thatcham Research, LKQ Corporation, and the Automotive Body Parts Association.
The new collaborations combine Tractable's AI algorithms with industry data to enable AI damage appraisal and other AI applications in collision repair in North America. The use of AI is expected to cut days out of the average cycle time and simplify the auto claim and repair process, helping consumers get back on the road more quickly and safely.
Cognizant
Cognizant recently unveiled a new AI-powered software platform that gives property insurers the ability to process large numbers of claims stemming from natural disasters or other catastrophic events in record time. Cognizant Property Insights is a software-as-a-service solution that combines satellite and aerial imagery and property data with ML technologies to quickly assess damage caused by hurricanes, tornados, floods, wildfires, and other disasters in just four to five days—significantly speeding payment of customer claims.
Applying AI to before and after imagery in conjunction with location data provided by partner and global technology company Pitney Bowes ensures rapid, accurate damage assessments and expedited claims payment, while reducing handling expenses per claim to insurers by half compared to traditional processing. Insurers in several hurricane prone states, including FL, MA, NY, and TX have beta tested the solution for the past several months. One such company, Velocity Risk Underwriters, LLC, is using these AI capabilities to reshape its future of claims processing.
"For homeowners who have experienced property damage following a natural disaster, it is especially difficult waiting for insurance claims to be settled given all of the other stress that goes along with such an experience," says Rod Harden, chief claims officer, Velocity Risk Underwriters. "After a hurricane, for example, it can take up to 30 days or more just to provide an assessment of property damage, and that's if the property location is accessible to field adjusters. Cognizant Property Insights automates much of the manual work involved, helping to make adjusters more efficient in their assessments. AI will transform how we do business and serve customers quickly and efficiently."
Shannon McWilliams, SVP, global software and data channels, Pitney Bowes, says property insurance is a data-driven business—whether it is helping insurers assess risk or using AI and ML to improve service and accuracy. "Our data sets integrated into Cognizant Property Insights are among the most authoritative in the industry and provide insurers with the confidence to quickly make decisions that help impacted customers get back on their feet," she notes.
Leveraging AI when disasters strike can play a significant role in helping insurers with claims intake, self-adjudication, and fraud detection, adds Michael Clifton, SVP, insurance global strategy and venture leader, Cognizant. "We work with all of the major underwriters and understand the challenges they face as well as the opportunities that digital technologies provide. Cognizant Property Insights is a new tool that protects claims adjusters from dangerous field conditions, offers a highly competitive industry a new way to evolve their processes for better service, and enables homeowners and others in impacted communities to get their claims processed faster for quicker recovery."
InsureTech Solutions
Automation in insurance eliminates some of the monotony that ties up underwriting and claims processing. With better data management, insurance companies provide targeted coverage when needed, as well as flag when a client is unnecessarily over insured.
Jan2020, AI Applied Magazine