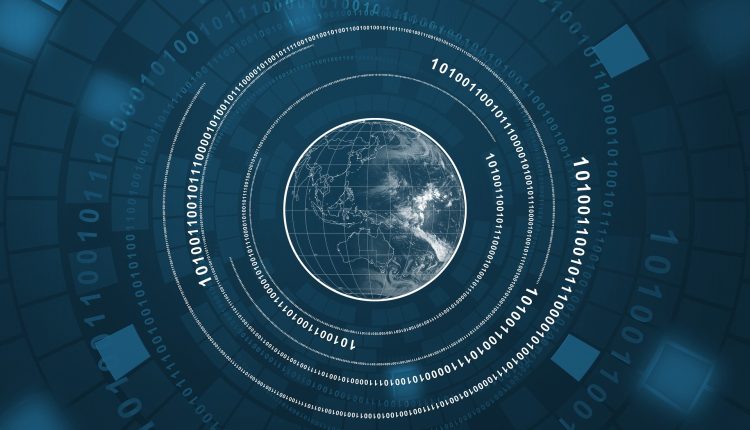 By Elizabeth Quirk
According to Gartner's Magic Quadrant for Business Intelligence and Analytics Platforms, the market is transitioning from IT-led enterprise reporting to business-led, self-service analytics. Businesses are looking for more modern, business-user-centric platforms. To do this, businesses upgrade to the latest software for the most user-friendly platforms and innovative technology.
Gartner defines critical capabilities of modern business intelligence (BI) and analytics platforms as agile centralized BI provision, decentralized analytics, governed data discovery, embedded BI, and extra net deployment. This shift has led to changes across vendor landscape, and most vendors wonder what's in store for the future.
Business User Trends
Business users want to be self sufficient when it comes to connecting to data to analyze information and make decisions faster. It used to be the role of an enterprise's IT department to collect, manage, and report data, making IT the gatekeepers for BI needs.
Now, however, according to Vijay Anand, senior director, product marketing, MicroStrategy, BI is more user friendly and accessible to a broader audience. Employees across the enterprise can use data discovery and save valuable time and resources. "It presents a tremendous opportunity to empower an entire organization with data analytics," he says.
This has arguably been the most important change in recent years, which is essentially down to what could be likened to a "big bang," where data, computing/workloads, buying and usage, and business models, move from the central core further out and into the edges of organizations.
According to Dan Sommer, senior director of global market intelligence, Qlik, this changed how BI software is obtained, from an inside-out model—where IT rubber stamps everything—to an outside-in approach—where business and increasing users are the stakeholders for what tools are brought in.
The exponential growth of data from multiple sources makes it increasingly difficult for companies to gather and analyze complex data in a manner that drives action. Guy Levy-Yurista, head of product, Sisense, argues the rate of doing business is only accelerating, and enterprises must be agile to react and adapt to market changes. There is no longer time to look at data and figures for months to make projections and drive decision making.
"In the digital age, the dissemination of data is critical to drive business action and results. To effectively breakdown data barriers, companies need to forget the idea that big data is only meant for IT, and give the entire workforce access to big data, BI, and analytics. Data fluency is quickly becoming a necessity regardless of an employee's title or department," states Levy-Yurista.
This need leads to the rise of business-user BI and Visual Analytics, which put data insights directly into the hands of business users and removed the need for enterprise IT.
Visual Analytics technology, according to Francois Ajenstat, chief product officer, Tableau Software, makes data more accessible to more people. In combination with easy-to-use tools designed for end users, organizations are able to increase data literacy overall and enable more users to become data analysts. "With fewer traditional analysts available, these software tools help enterprise organizations see and understand their data faster by putting the tools in the hands of the people who need them the most," adds Ajenstat.
Core Competencies of Modern BI & Analytics Platforms
A modern platform should give organizations a range of capabilities to transform data into actionable intelligence. Elcenora Martinez, director of product management, IBM Watson Analytics, defines it as a platform that allows access to governed data sources as well as third party data; a workspace that allows for data discovery and visual analytics, extending the capabilities for a user to perform more advanced functions and analytics.
According to Sarina Stevens, senior program manager, Power BI, Microsoft, the notion of data proliferation and its intersection with the cloud—and mobility—is the first tenet of modern BI. Moving from data to insights that inform intelligent action in new intuitive ways deepens intelligent data exploration by redefining how we experience data and access intelligence without requiring deep technical knowledge. It also increases the capabilities of the individual user by adding speed and agility in performing analyses and sharing insights with others.
"More than how we experience data, insight also refers to the progression beyond historical data analysis, offering the ability to maintain an up-to-the-moment view instead of one that's largely retrospective. It's all about putting human and artificial intelligence together to achieve the best business outcome," adds Stevens.
Sommer argues that user experience is the absolute core competency of modern BI and analytics platforms. If the user experience is bad or reported as low, the tool won't get used. The ability to combine multiple data sources for analysis to constantly stay contextual and relevant to the business is another important aspect.
Modern technology capabilities have gained mainstream adoption in recent years, some include cloud computing, multi-tenancy, and data virtualization combined with emerging innovations in machine learning. Pedro Arellano, VP of product strategy, Birst, says these capabilities make it possible to put analytics in the hands of actual decision makers. As we enter a new era in the analytics industry and learn to harness these capabilities, modern business-user BI platforms enable business users to easily access, explore, and analyze data in just a few clicks, rather than serving solely as IT-focused software.
"By connecting the efforts of different teams within organizations through 'analytic threads,' networked together in the cloud, for real-time, trusted insights are made to make smarter final decisions," explains Arellano.
Business-user BI offerings started off as point solutions focused on interactive visual discovery, with little data preparation capabilities. Rick Styll, senior product manager for BI, SAS, believes core competencies today include a range of do-it-yourself capabilities from data preparation, reporting, discovery, to advanced analytics. The latest business-user BI platforms give administrators the ability to secure, monitor, and manage the usage, data, and content. A modern platform scales as usage and data grows.
Advantages to Business-User BI
The key advantage of using a modern business-user BI platform, as stated by Anand, is that it enables more employees within a wider range of the organization's business functions to benefit from their company's data. These tools are powerful and accessible enough so that everyone—from marketing and accounting to the in-store retail manager, all the way up to the executive level—can contribute to and act upon what the analysis presents.
Businesses move faster and make more intelligent decisions when they have data to back up their decisions. According to Ketan Karkhanis, GM, Salesforce Analytics, with Smart Data Discovery, businesses can analyze millions of rows of data and answer millions of questions they didn't know to ask.
"That means data scientists are no longer limited to answering the few big questions every quarter. Intelligence now scales across the company so that every employee can find the answers to questions they may not have known to ask," states Karkhanis.
Stevens agrees, saying browser-based analytics enable business users to answer impromptu questions relevant to their expertise. More companies recognize BI for everyone as a strategic advantage that supports business users with tools for data analysts.
With the rapid pace of business today, a localized version of the truth is increasingly powerful. Organizations need to react with limited information. Levy-Yurista believes that these solutions equip individual departments with real-time insight to empower data-driven action.
"This localized approach to data truth allows organizations to be more agile, but also allows insights and analysis to come to the forefront that might not have previously been discovered when the data was locked in IT," he adds.
Disadvantages to Business-User BI
The disadvantages with business-user BI come from moving too quickly with BI tools before clearly outlining goals such as consistent view of KPIs; data governance ensuring business users make decisions based on trusted data; or a workplace culture that doesn't support use of analytics.
Sommer suggests that governance is a challenge when it comes to business-user BI strategies, that's why it's important to have a phased approach. Central IT should focus on securing the data and applications that are the most mission critical, rather than all data. For business users, data might need governance after the fact, in order to maintain agility enable experimentation and exploration at the edge.
"This should be limited to only personal or work-group cases. If the data and applications get promoted up, it needs quality ensured, through some sort of watermarking or certification. Getting this right gives agility and governance. We often refer to this as 'moving from gate-keeper to shop-keeper,'" explains Sommer.
Today's business-user data preparation tools and desktop-based visualization products are mainly aimed at data-savvy analysts who are already comfortable manipulating data. Arellano suggests that these tools create disconnected silos of data across the enterprise, resulting in inconsistent information and lack of trust in the decision-making process.
Styll explains this is a challenge with business-user BI, as it can lead to inconsistent answers to the same or similar questions. If this happens, the decision makers lose trust in the end results. Self-service BI often goes hand in hand with self-service data wrangling. The problem here is that data preparation is usually the most difficult and time consuming step, and data quality can suffer from it.
Feature Sets in Demand and Why
Analytical features that bring the power of data science to more users are in high demand for business-user BI platforms, says Ajenstat. For instance, the ability to automatically cluster data that is statistically significant or forecast how data will change in the future.
Another big request that Ajenstat mentions is data connectors—a BI application is useless if it can't connect to all of your data, regardless of where it may reside or in what format. A full suite of connectors gives an enterprise the ability to analyze all data at once, without using multiple tools or complicated coding.
"Features that promote actionability and extendibility of the solution are in demand. Dashboards, drag and drop customizability, and trending over time are some of the features that enable an enterprise to get the most out of a business-user BI platform," explains Karkhanis.
Visualizations, mobility, and real-time analysis capabilities are in-demand features in relation to business-user BI platforms. Anand explains that business users need access to a library of visualizations that make it easy for users to build data discovery dashboards, along with easily leveraging existing visualizations, reports, and dashboards via mobile BI.
"BI tools capable of delivering data from connected devices will thrive, and advanced analytics are now accessible to more business users," adds Anand.
Vendor Differentiation
Niche vendors do specific things very well, and stack vendors try to cover all bases. According to Andy McCartney, director of BI and Analytics, Information Builders, a couple of data and analytics vendors cover data management as well as analytics platforms. A balance is needed to avoid the high cost heavy stack vendors, but to not overload enterprises with a plethora of tools that only cater to specific needs.
"The choice ultimately depends on your universe of users and their needs; whether you need to deliver outside of the firewall to partners and customers, whether you are looking at embedding analytics, how savvy your users are in regards to self-service tools versus applications, and what range of data you are looking to incorporate your analytical delivery engine," argues McCartney.
In a market that is constantly evolving with new innovations, leaders must demonstrate they are focused not only on current execution, but have a robust roadmap for the future. "Gartner recently recognized Microsoft's vision and execution for the tenth consecutive year, positioning Microsoft as a leader in the Gartner Magic Quadrant for Business Intelligence and Analytics Platforms," adds Stevens.
IBM differentiates itself in the BI space by creating a single user interactive experience to help understand data. IBM Watson Analytics is a cloud-based, smart BI solution that provides users with a full range of self-service analytics, including access to data refinement and warehousing services.
For users with larger and perhaps more complex enterprise data sets, Martinez suggests Cognos Analytics. This is a BI platform for governed data discovery and managed reporting that automates the creation of reports and dashboards so users have the freedom to explore and share without needing additional support.
Birst's networked business analytics platform eliminates data silos, while enabling everyday business users to easily access and work with trusted data. "With Birst's Connected Data Prep, they can connect their insights to their company's network of analytics for smarter and more confident business decisions," adds Arellano.
Business Intelligence Platforms
As the market shifts from IT-led enterprise reporting to business-led self-service analytics, businesses look for more modern, up-to-date, business-user friendly BI and analytics platforms. This transition changes the vendor landscape now and for years to come.
Oct2019, AI-Applied